Free Shipping
Today Only
Vet Reviewed
& Approved
Support Proper
Behaviour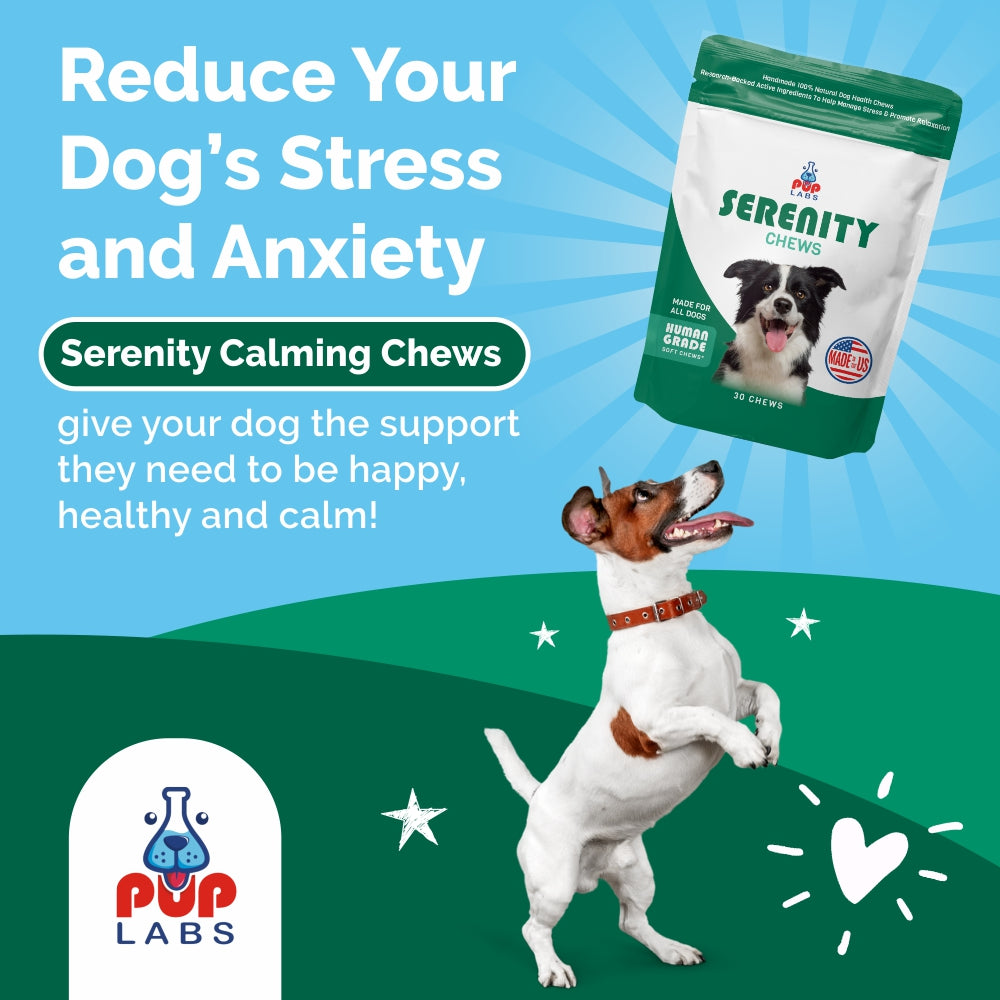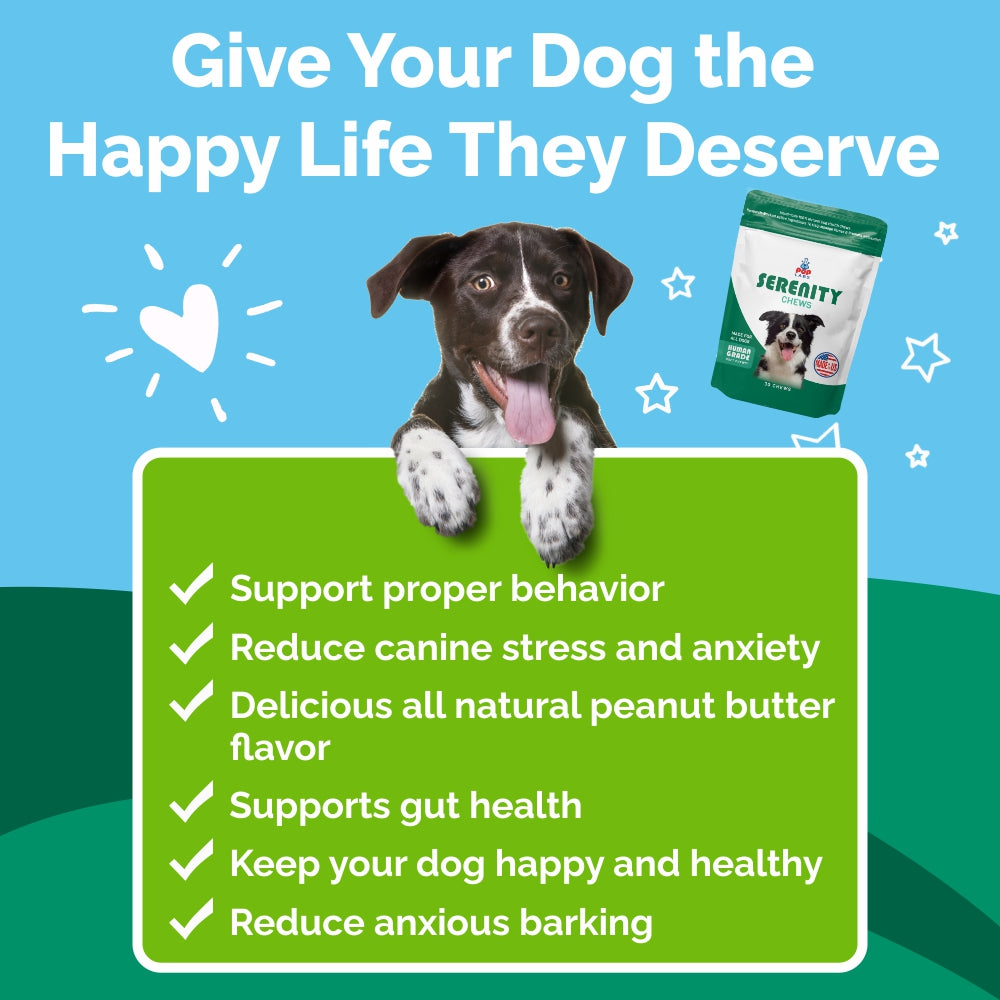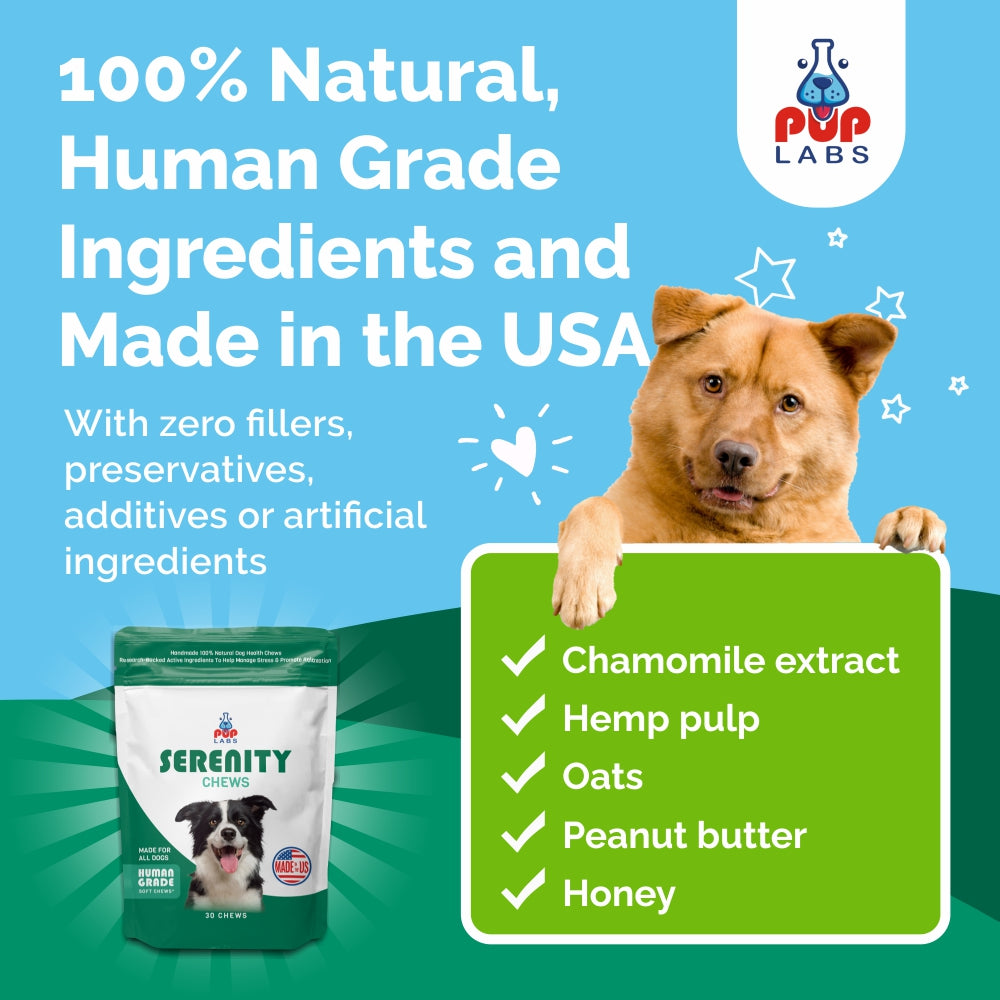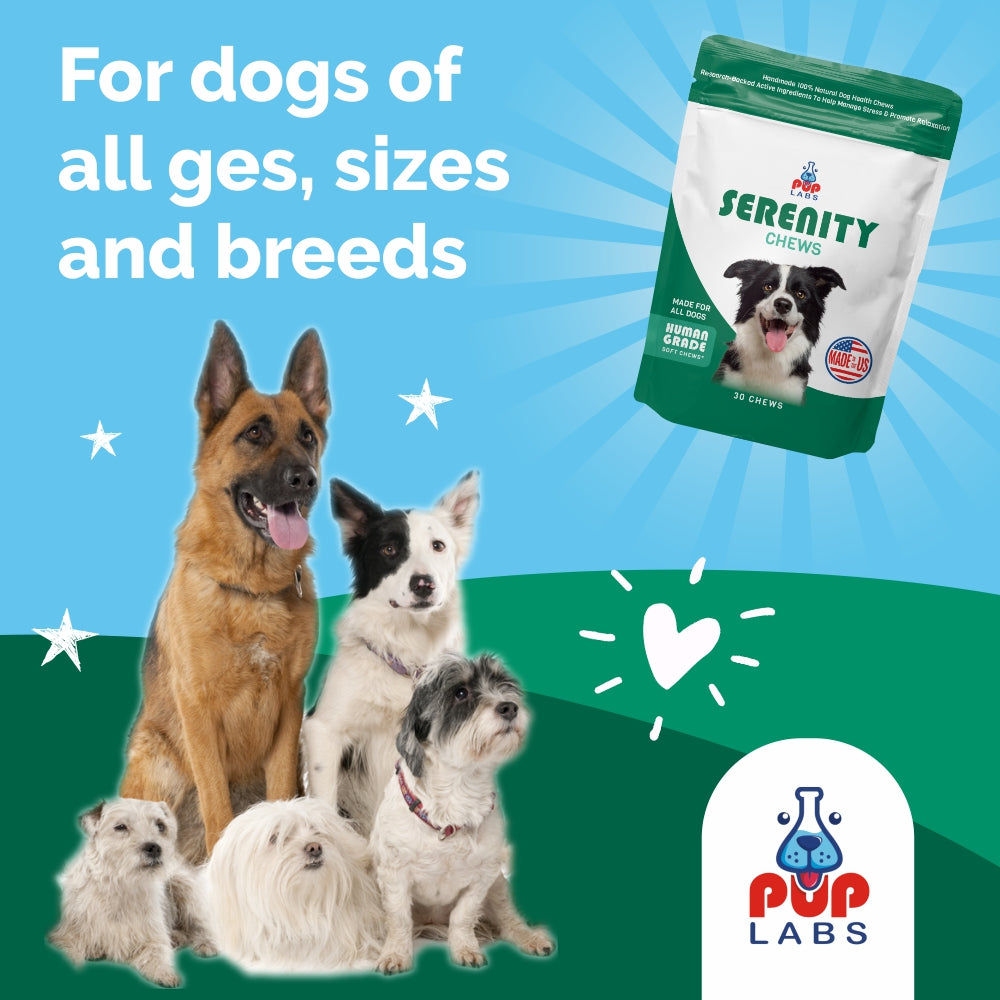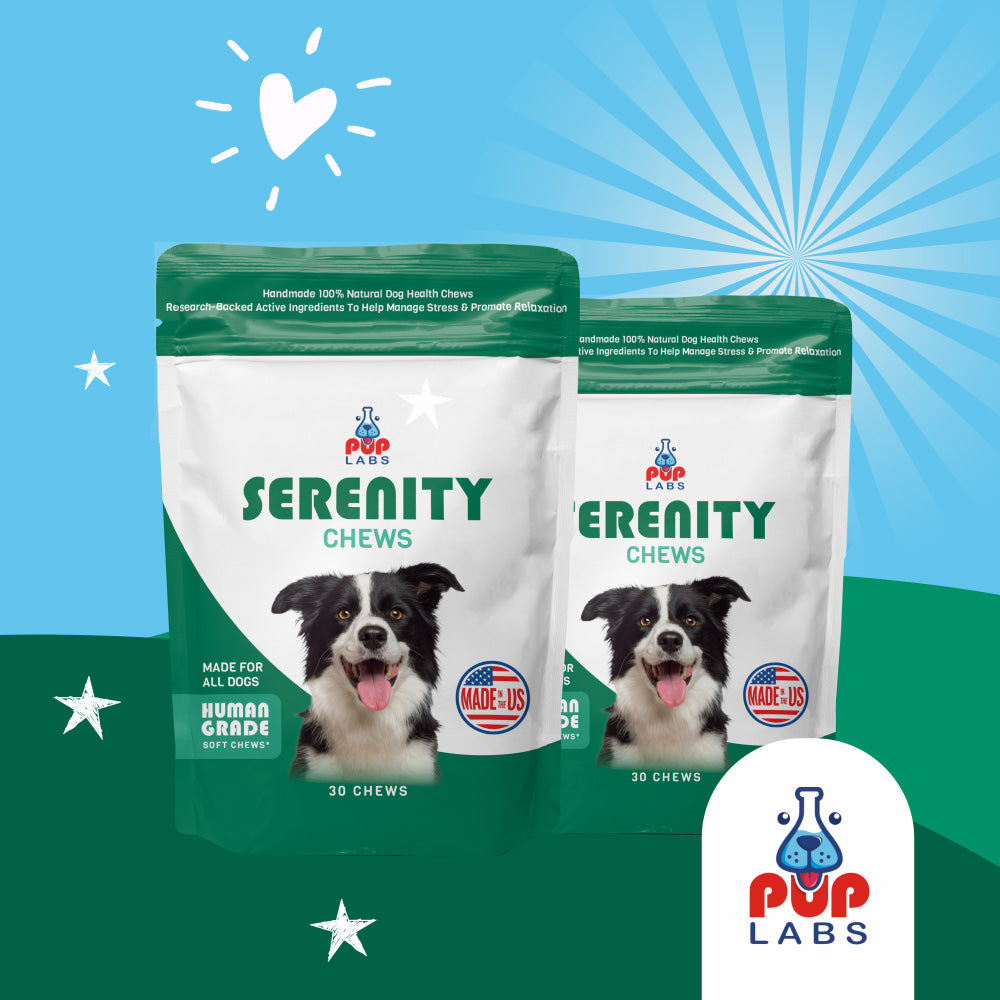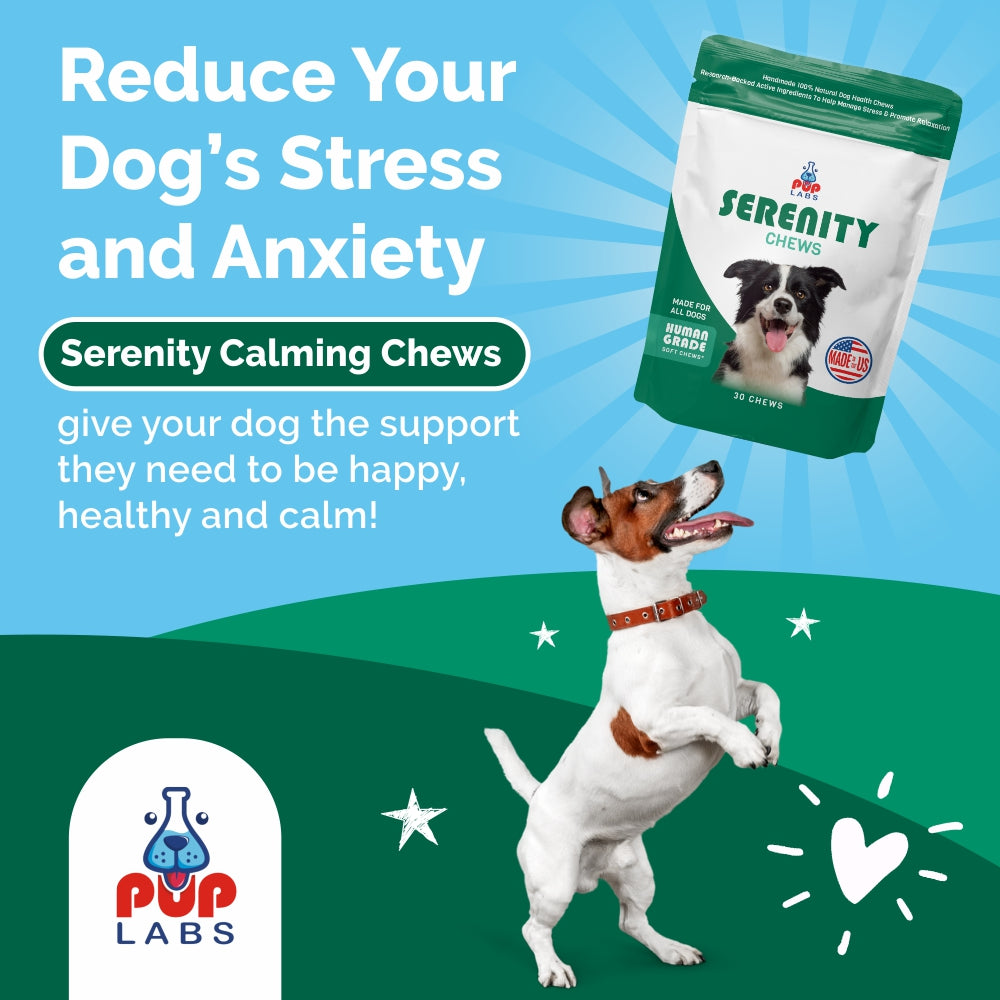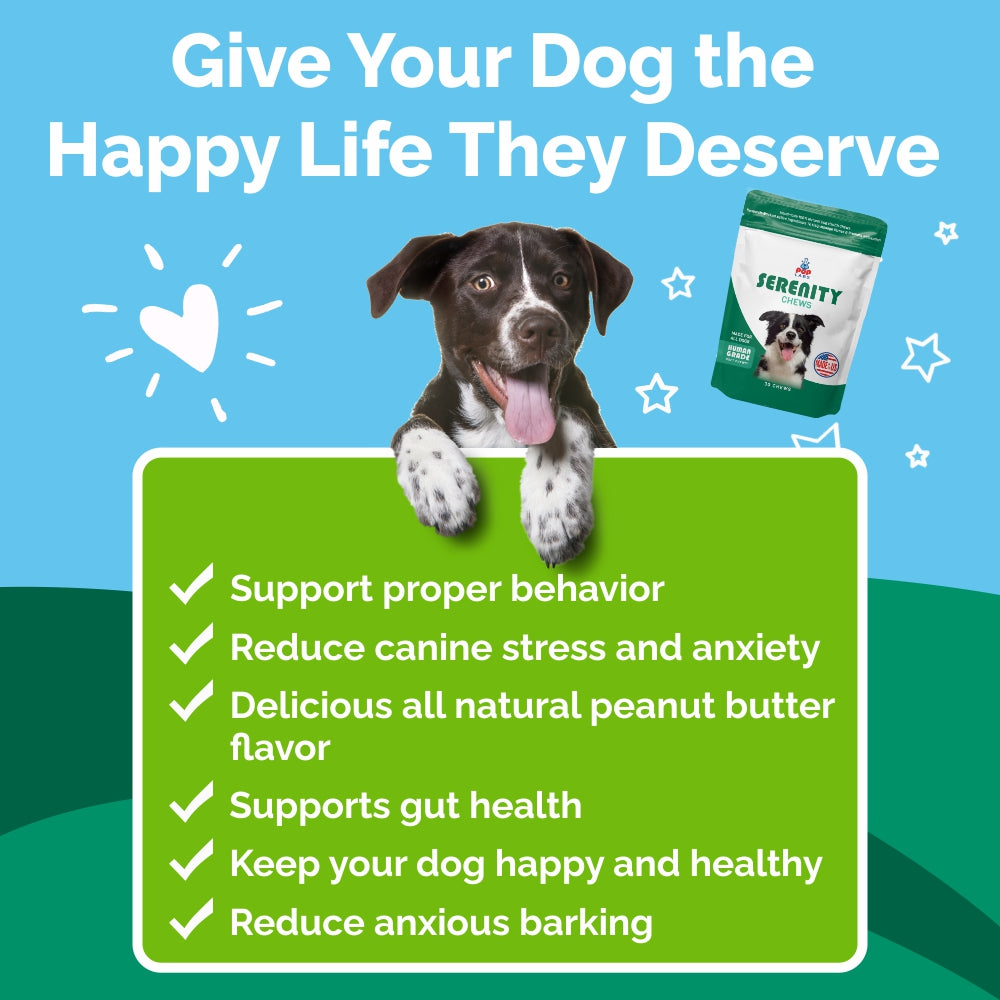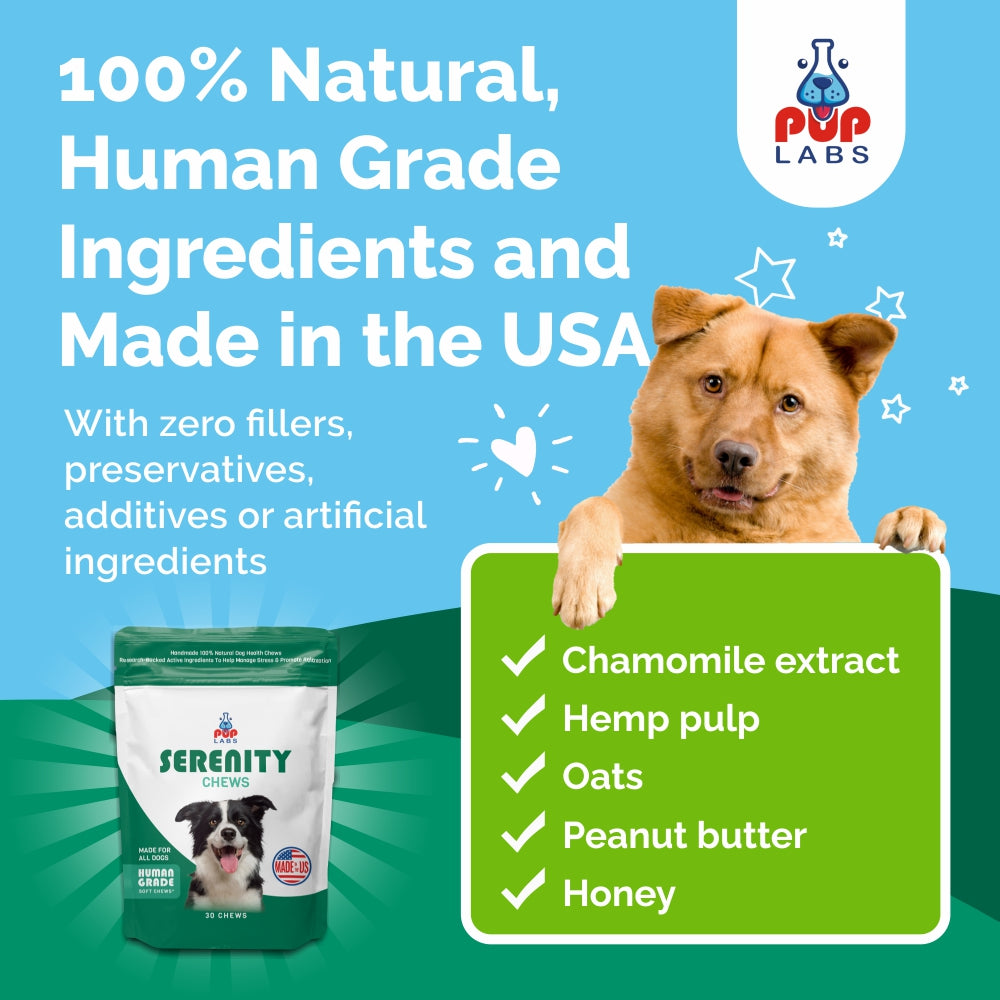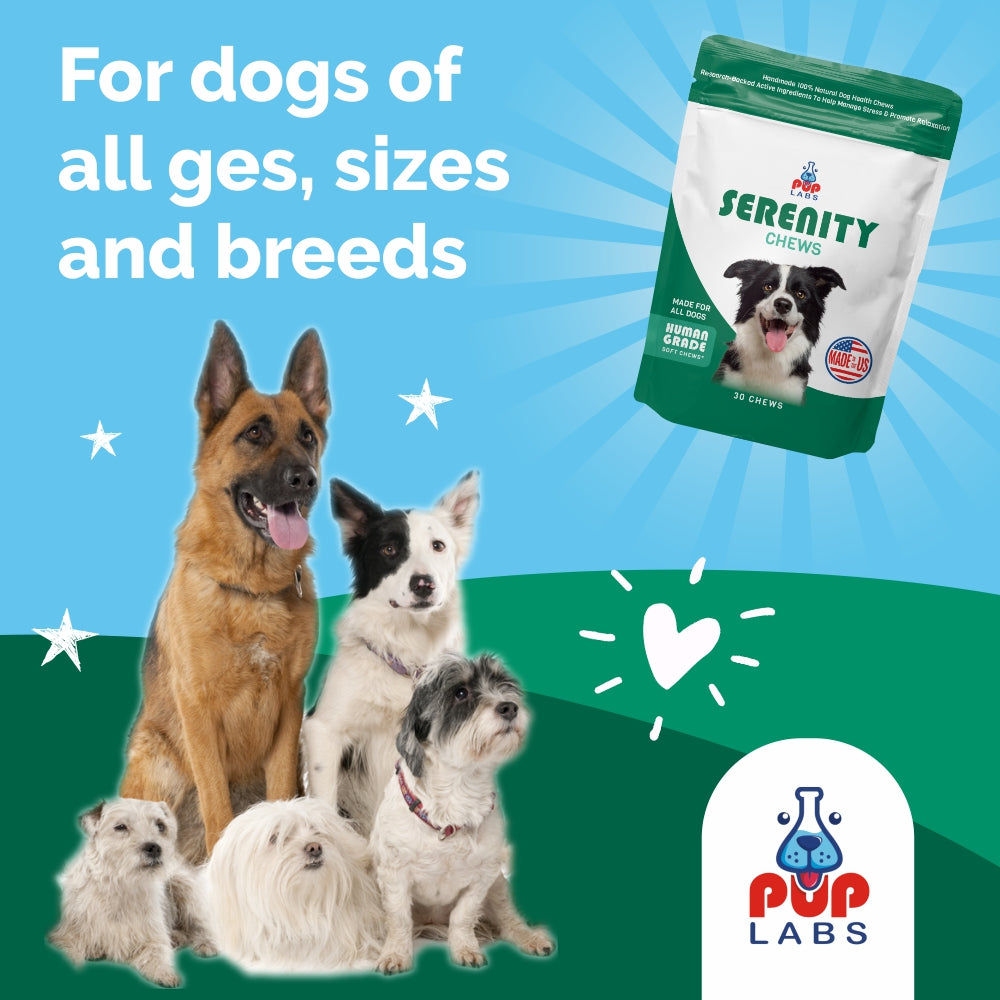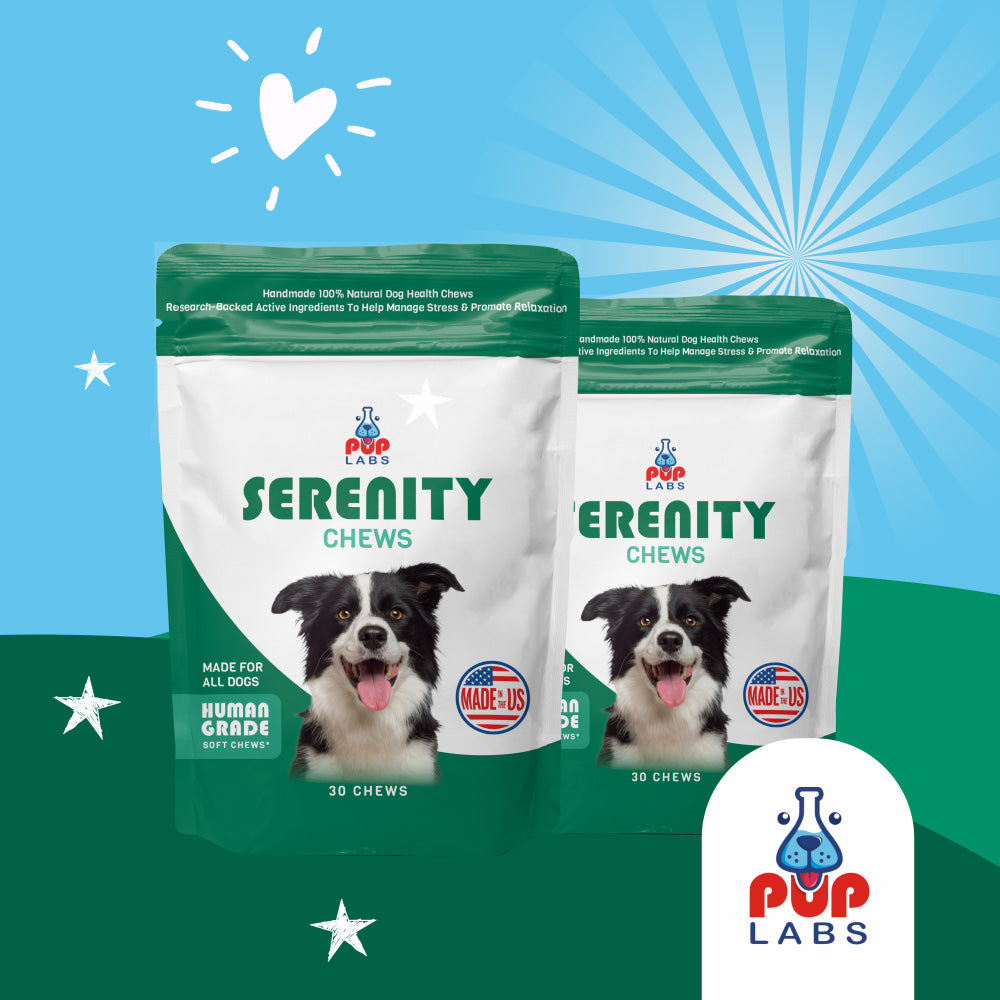 BESTSELLER
Serenity Calming Chews are delicious, hand-made, 100% all natural chews that are formulated with scientifically studied ingredients to support proper behavior, mood, and relieve canine discomfort during periods of stress and anxiety.
Free Shipping
Today Only
Vet Reviewed
& Approved
Support Proper
Behaviour
Packed With High Quality Ingredients
Chamomile extract
Chamomile's anti-anxiety effects work similarly for dogs as they do for humans, helping to reduce stress and discomfort in difficult situations. It can also help with a nervous stomach, which can decrease vomiting, indigestion, and flatulence in dogs.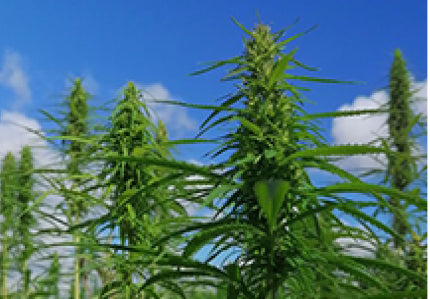 Hemp Pulp
This all natural plant helps maintain a normal and relaxed disposition, whether it's during separation, travel, motion sickness and tension caused by changes in your pet's daily routine or behavioral issues such as aggression, barking and hyperactivity.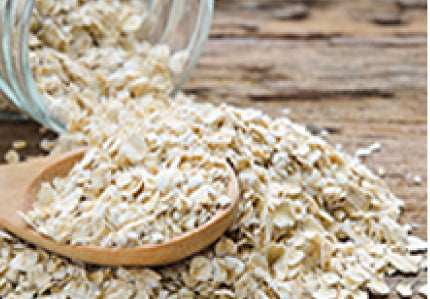 Oats
This superfood is packed with linoleic acid, a type of omega-6 fatty acid that helps keep the skin strong and healthy. They are also a good source of soluble fiber, which can help regulate blood glucose levels.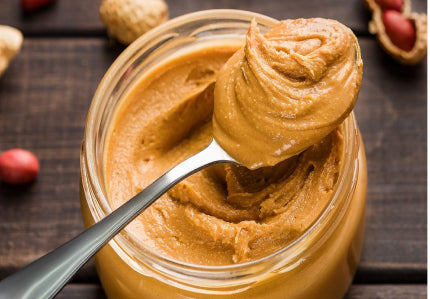 Peanut Butter
We added 100% natural peanut butter to each chew to ensure your dog loves the flavor of them!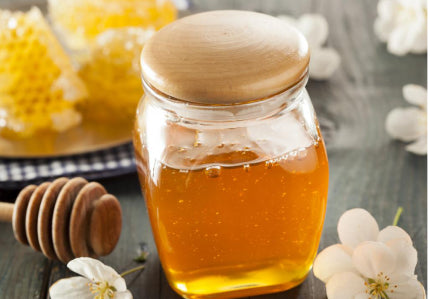 Honey
Lastly we included this miraculous superfood because it's filled with antioxidants, vitamins, and minerals that can help give your dog an energy boost.
Frequently Asked Questions
What Exactly Is Calming Chews?
+
Are There Other Benefits?
+
How Will I Know It's Working?
+
Which Order Option Is Right For Me?
+
What Happens If It's Not For Me?
+